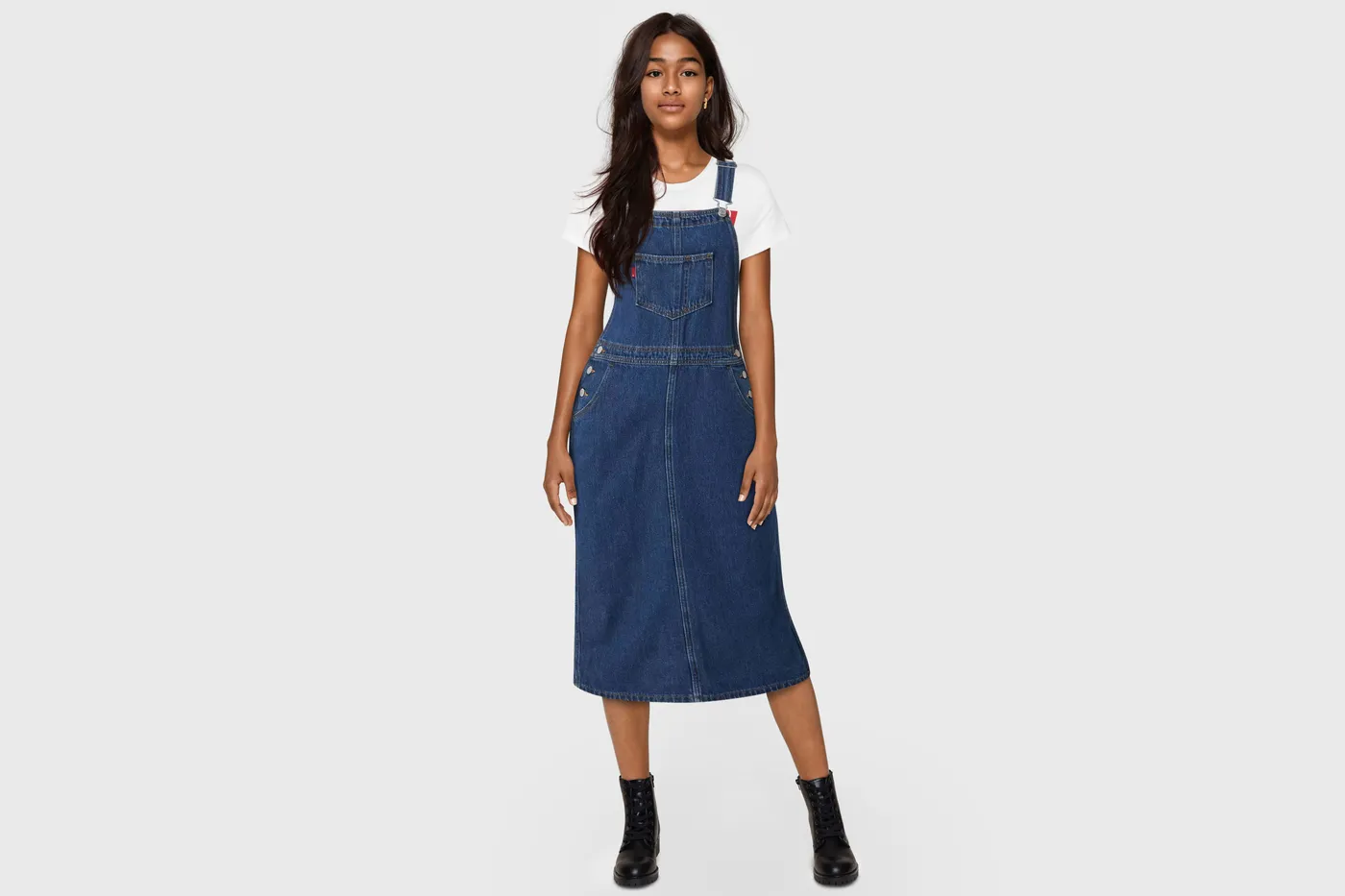 Last March, Levi's surprised with an unexpected initiative that confirms the horizon full of possibilities that artificial intelligence offers to the fashion industry. The historic jeans brand joined the fever for this technology by announcing that, starting at the end of this year, they will begin to complement traditional models (of flesh and blood) with avatars developed by artificial intelligence tools. In your case, the collaboration will be with the Lalaland company. In theory, these digital models will be used for the catalog, not for campaigns and with the aim of promoting diversity. Criticism was immediate and the central question of the debate revolved around the question of whether the modeling profession could be threatened when the democratization of the use of AI is complete.
In addition to Levi's and its future digital avatars, we find other examples of how AI has made a strong impact among brands, especially those more closely connected to young generations. This is the case of Stradivarius. A few weeks ago, the Inditex label presented a campaign created entirely with artificial intelligence, from the garments to the models, already generating recurring conversations around the use of this type of tools.
On the other hand, it is worth highlighting the integration of AI in processes whose impact is not as visual or as easy to identify by the general public as launching a campaign designed using this technology. This is the case of Zara and the implementation of artificial intelligence systems in its business strategy based on platforms that, for example, can predict consumer behavior.
The present is constantly changing and the interest in tools such as Chat GPT (the artificial intelligence developed by OpenAI), the development of Web3, the massive emergence of NFTs in fashion, the metaverse (with its own fashion week) from March 2022)… reflects the changing horizon toward which an industry that is more immutable than it seems is moving. And possibly not even the most accurate predictions will be able to imagine how fashion will be articulated over the next few years.
******
El pasado mes de marzo, Levi's sorprendía con una iniciativa inesperada que confirma el horizonte repleto de posibilidades que la inteligencia artificial brinda a la industria de la moda. La histórica marca de vaqueros se sumaba a la fiebre por esta tecnología al anunciar que, desde finales del presente año, empezarán a complementar modelos tradicionales (de carne y hueso) con avatares desarrollados por herramientas de inteligencia artificial. En su caso, la colaboración será con la compañía Lalaland. En teoría, estas modelos digitales se utilizarán para el catálogo, no para las campañas y con el objetivo de fomentar la diversidad. Las críticas no se hicieron esperar y la pregunta central del debate giraba en torno a la cuestión de si la profesión de modelo podría verse amenazada cuando la democratización en el uso de la IA sea total.
Además de Levi's y sus futuros avatares digitales, encontramos otros ejemplo de cómo la IA ha irrumpido con fuerza entre las marcas, sobre todo aquellas conectadas de forma más estrecha con las generaciones jóvenes. Es el caso de Stradivarius. El sello de Inditex presentó hace escasas semanas una campaña creada por completo con inteligencia artificial, desde las prendas hasta las modelos, generando ya conversaciones recurrentes en torno al uso de este tipo de herramientas.
Por otro lado, conviene destacar la integración de las IA en procesos cuyo impacto no resulta tan visual o tan fácil de identificar por el público general como puede ser el de lanzar una campaña ideada a partir de esta tecnología. Es el caso de Zara y la implementación de sistemas de inteligencia artificial en su estrategia de negocio a partir de plataformas que, por ejemplo, pueden predecir el comportamiento de los consumidores.
El presente está en constante cambio y el interés hacia herramientas como Chat GPT (la inteligencia artificial desarrollada por OpenAI), el desarrollo de la Web3, la irrupción por todo lo alto de los NFTs en la moda, el metaverso (con una fashion week propia desde marzo de 2022)… refleja el horizonte cambiante hacia el que se adentra una industria más inmutable de lo que parece. Y posiblemente ni las predicciones más certeras podrán imaginar cómo se articulará la moda a lo largo de los próximos años.